Training performance isn't just about your body. Here are some key pieces of cycling kit to ensure you get the best out of your structured training:
Power Meter
A power meter was once the reserve of professionals and the most dedicated amateurs due to their high cost. However in the past few years they have become much more affordable. They are still a considerable investment but a power meter can enable you and your coach to gather a greater understanding of your fitness. Helping build better training plans as a result.
Power Meters come in a number of different forms. Historically crank and hub based systems from Stages, Quarq and 4iii have been the most popular. Recently however pedal based systems have become more widespread. Data giant Garmin and the smaller Italian outfit Favero have pedal based offerings that help deliver accurate power readings at a lower cost (with the added benefit of being able to be switched between bikes quickly and easily).
Here at Blackzone, power meters are a key element of how we work with our athletes. Combined with cycling coaching software Training Peaks they enable us to perform in depth analysis on your performance over time. This results in informed decisions about your progress and development.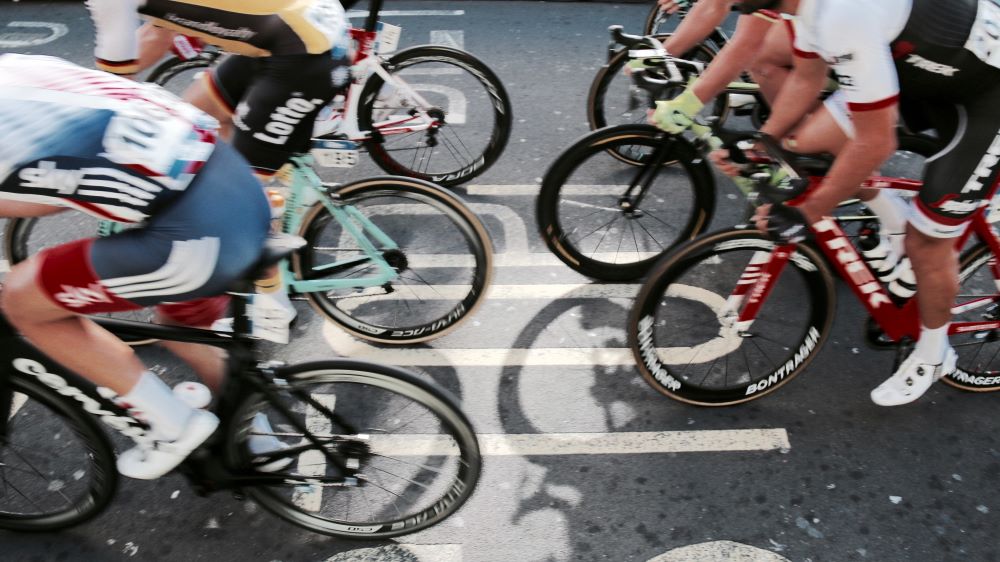 Heart Rate Monitor
While power meters represent the gold standard of training tools there is still a place for the trusty heart rate monitor. Training with heart rate data can serve as a much cheaper introduction to structured training however; temperature, fatigue and hydration can affect your heart rate so it's not as reliable as a power meter can be.
Heart rate monitors really come into their own is when used alongside a power meter to supplement the data. Enabling you and your coach to build an understanding of your heart rate and how it changes when you perform. Knowing this can help you know when to push and when to dial back your effort. When it comes to race efforts this can be a key factor between failing to meet your goals and success.
There are heart rate monitors to suit all budgets ranging from £20 to £100. One of the most popular options is the Wahoo Tickr, offering all the data of its competitors at a competitive price point of around £40.
Cycling Computer
Cycling computers offer a multitude of features important to any cyclist but are especially important when it comes to training. They provide real time metrics such as the distance covered, speed and the elevation you've achieved. You can also link your power meter and heart rate monitor to make informed choices about your performance on the fly.
At Blackzone Coaching we use the Training Peaks coaching platform. This enables you to sync training sessions directly to your cycling computer so your workout is in front of you right where you need it. Once you're done your cycling computer will upload all the information from your workout to Training Peaks. Here your coach can analyse your performance. Your computer can also upload to platforms such as Strava for your friends to see..
Join the Blackzone Coaching Strava Club – here.
Computers can vary considerably in price, size and performance, Garmin is the market leader with their feature packed Edge 1030 but the Wahoo Elemnt Bolt is a popular competitor especially popular with the WorldTour cycling teams due to its aerodynamic shape and reliable performance.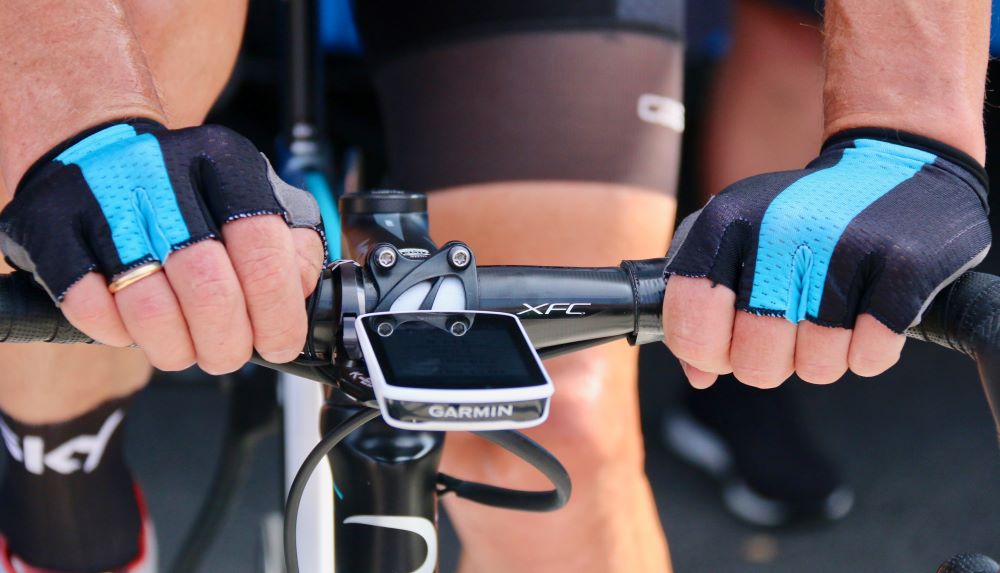 Indoor Training Equipment
Having the ability to train indoors has taken on a new importance over the past 12 months. Whether it be a turbo trainer or rollers, using indoor cycling kit can give you peace of mind that you're not putting yourself or others at risk by training outside. It also helps you squeeze workouts in around your other commitments while still maintaining that all important consistency.
Combine this with the multitude of available online cycling platforms like RGT Cycling and Zwift, indoor cycling equipment can help you achieve your training goals and get that social fix we've all been missing.
While outdoor training is a key element of any training plan. Indoor training enables you to focus without any of the safety issues or distractions that may arise outdoors. This is especially true when completing interval sessions that might push you to your limit. Your Blackzone coach will discuss how best to balance the time spent between indoors and outdoors.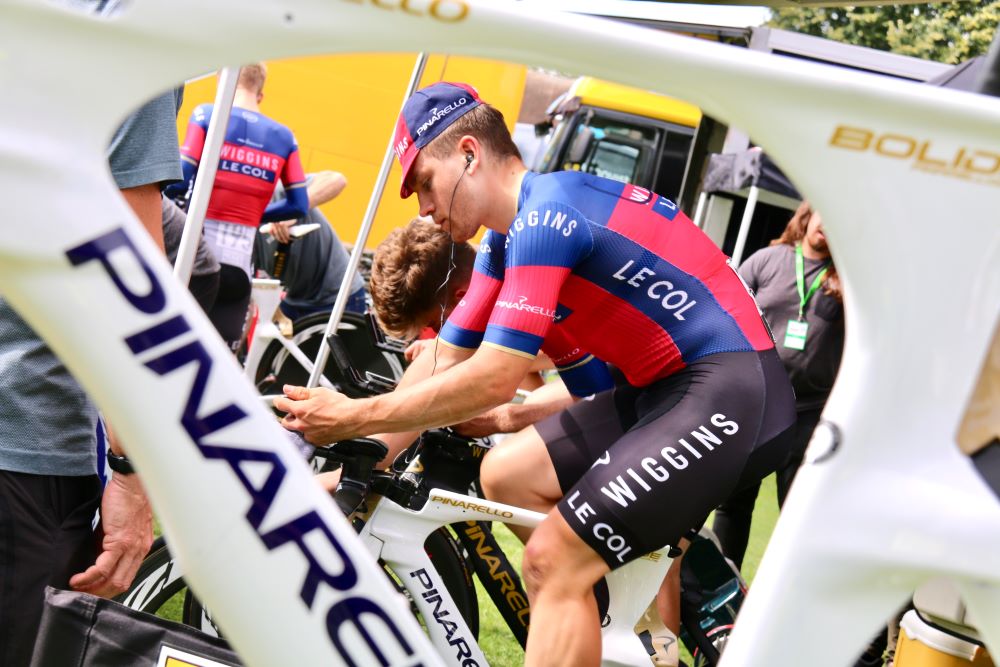 Technical Clothing
As an athlete undertaking structured training you're probably aware of the need for proper technical clothing. That being said it's always important to remind ourselves of the importance clothing can play in performance. We often think about performance in absolute terms like watts or kilometres per hour but can often overlook some of the elements that can contribute to these.
Comfort is often a key component in this mix. If an athlete is uncomfortable for any reason they will not perform to the best of their ability. The interface between saddle and rider can be a common source of discomfort.  It's important to ensure your bib is designed for your discipline. The demands of a short criterium race and a long distance triathlon are very different so your cycling kit should reflect that. A good bib short is essential to get the best out of yourself.
You should also try and build up a good wardrobe of weather appropriate cycling kit. Body temperature can play a big part in performance. So a range of clothing that will keep you comfortable come rain or shine is essential.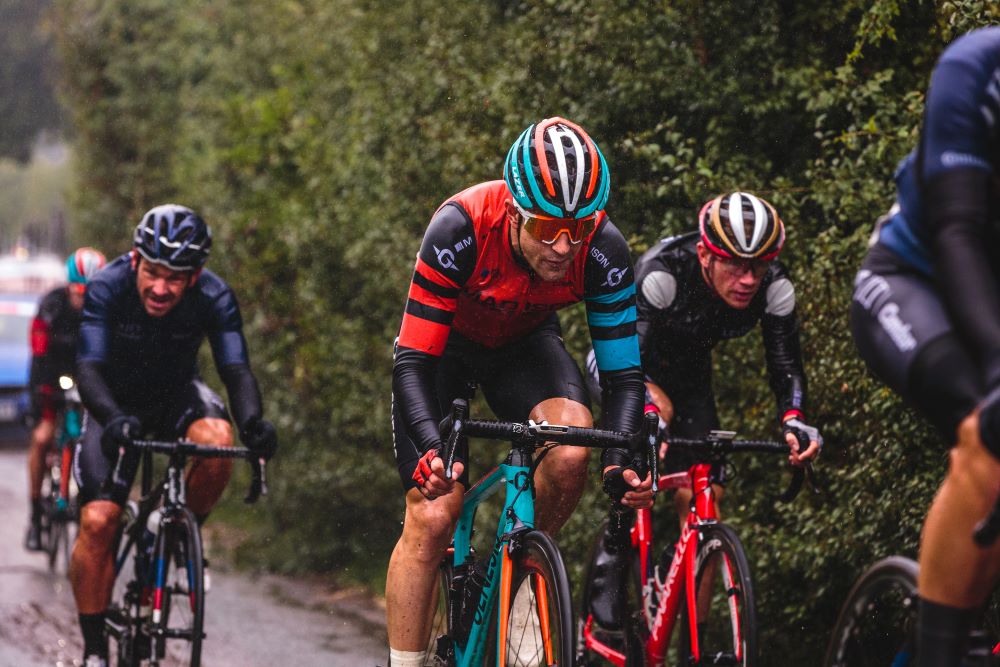 Foam Roller
Recovery is an often overlooked but important part of developing your performance. Exercises off the bike are important in respect to staying healthy, performing well and staying motivated.
There are a number of methods to get the best out of your recovery time. This can include professional sports massage or the now growing trend for percussive massage guns. These can however be quite expensive. A more affordable alternative to have in your arsenal of cycling kit is the trusty foam roller. If experienced using a foam roller, you'll know it can be a gruelling but useful way to improve muscle recovery.
Foam rolling is a method of self-myofascial release (essentially self massage) using a cylindrical device made of hard foam. Utilising the roller and your body weight you can perform exercises that relieve areas of muscle tension, knots or pain. Anyone who's foam rolled will let you know it's not for the faint of heart. While it can be quite uncomfortable,many athletes swear by its effectiveness.
It's important to work with your coach to ensure you're using the roller correctly and not causing more damage. But considering you can pick up a foam roller for as little as £10 they can be a cheap yet effective piece of kit for your recovery regime.
If you're looking to take your training to the next level this season with the help of an expert cycling or triathlon coach then get in touch with Blackzone Coaching today.