Head Coach Kevin Henderson's 2020 Highlights showcase the adaptation and innovation required to keep Blackzone Coaching's athletes going strong despite the pandemic.
How soon did it become apparent that coaching and competing was going to be very different this year?
Around late February events started to get cancelled or postponed, I then knew it was going to be a very different year.
There was nothing on early season, but I hoped there would be some late season events surviving to give us some level of competitive activity, which thankfully there were.
What was the most significant change to the way you work with athletes, if anything at all?
Nothing changed in the way I deliver programmes, but with races cancelled the goal was not to get athletes to peak fitness for events, but more to keep them motivated and training in a maintenance mode.
When the March lockdown commenced I was unable to do the 1:1 physical sessions and everything had to be online. All training had to be completed solo as no group rides were allowed, so programmes had to be varied and have an element of fun to keep athletes interested.
Athletes then looked for different goals like Strava Challenges or virtual challenges such as Zwift racing, so I was able to implement that into programmes.
Has 2020 been a successful year for Blackzone Coaching?
Obviously in terms of results it wasn't as successful as previous years due to the lack of events, but that will be the same for any coaching company. But I have experienced better engagement when communicating with athletes, which has positive effects on how we can work together to get the most out of their training.
The company has also been able to grow despite the pandemic, with many new athletes looking for more structured training plans.
What are you most looking forward to in 2021?
I'm looking forward to building on this year and getting riders back to races and sportives which we have missed over the past 12 months.
We did have some events in late summer this year, but these were more low-key than normal.
What are some standout performances or improvements by your athletes this year?
Despite the nature of 2020 being challenging at times, there were still several standout 2020 highlights to savour during the year.
I had a female client train to beat the Scottish Everesting record which she successfully broke – and not just the female record, she broke the male record too!
Fiona Cockburn, Director of Scottish Cycling, set the record in July 2020. Her time of 12h 48m knocked an incredible 6 hours off the women's record, and nearly 2 hours off the best men's time.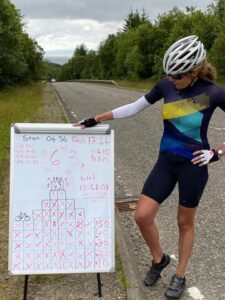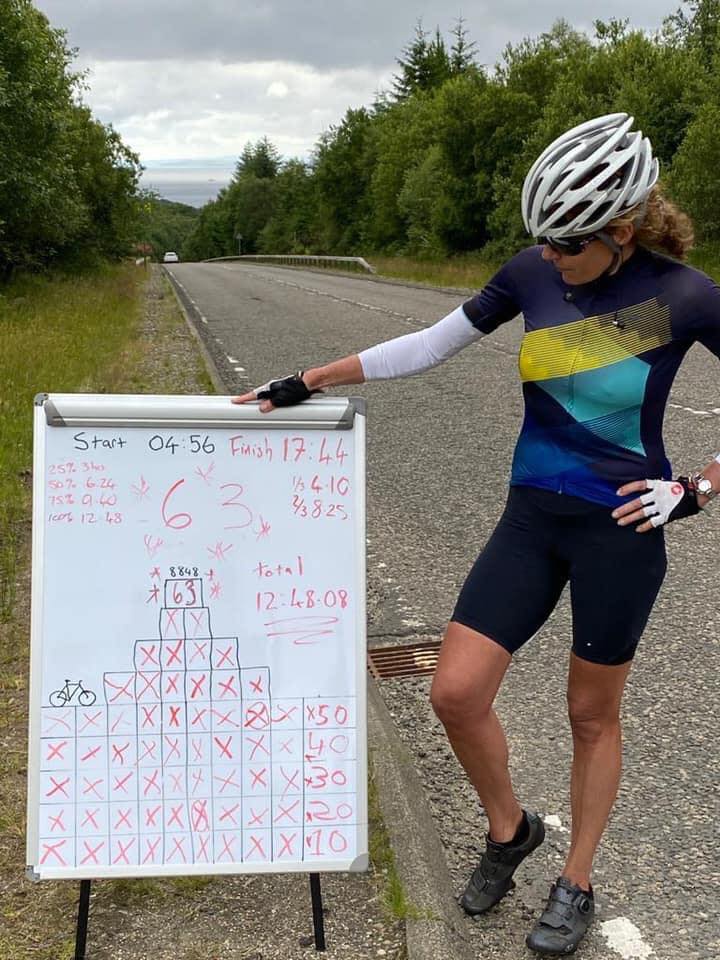 I had another client who wanted to complete 200 miles on a hilly course at over 18mph average speed. On the day she managed to average a very impressive 18.4mph, and this was instead of doing an Ironman.
A youth rider I work with finished third in the British Cycling Youth Series on Zwift and won the virtual British Youth Single stage event, while another athlete got a PB in Turkey Ironman 70.3, just missing out on a podium spot.
One client, who is the Scottish Hill Climb Champion, became the first rider ever to go under 10 minutes on the prestigious Tak-Ma-Doon Road climb just outside Glasgow.
Then there's Holly Nairn who, after missing out on competing at Ironman distance this year, switched her focus late on with a quickly revised training plan to tackle LEJOG – something she accomplished successfully and in great shape.
As a coach, what are your ambitions for the next year?
The main goal is to continue to work with athletes of all abilities. The most important thing is to prepare them for their target event or goal so they have the fitness to have a great experience and finish stronger and faster than they thought possible.
If our 2020 highlights have left you looking to improve fitness towards a race or sportive and reach your potential on the bike, you can get in touch today.