This weekend, Blackzone-coached rider Fiona Cockburn put in a hugely impressive ride to set a new Scottish Everesting record, besting both previous male and female records in the process.
Fiona set out in the early hours of Saturday morning with the support of Blackzone Head Coach Kevin Henderson to the chosen hill where she was to complete no less than 63 ascents over the course of the day, accumulating 8,848m of altitude gain in just 12 hours 48 minutes, beating the previous records of 14 hours 38 minutes for men and 18 hours 52 minutes for women.
Kevin said after the record: "We only actually decided on the attempt about six weeks ago with the view to focus on something while there's no racing or events on. So we were trying to get all of the preparation done in quite a short space of time. Training involved a focus on long specialised sessions working on getting the right wattage for the attempt, and also practicing fuelling plans. Fiona did great and could probably even have gone faster on analysis but to take both the men's and women's records in one go was great."
Everesting has become a hugely popular challenge during lockdown with records falling week after week around the UK and further afield. It was clearly a weekend for setting new Everesting records as two-time Tour de France winner Alberto Contador showing he's not slowed down in retirement by climbing 8,848 metres in just 7 hours, 27 minutes and 20 seconds to set a new global record.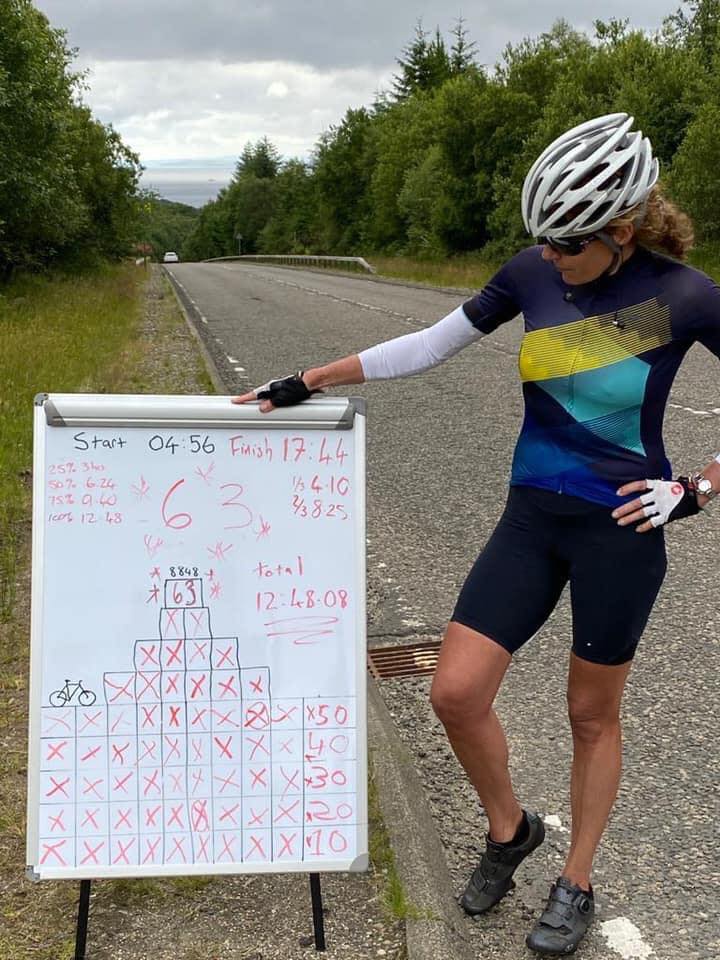 The concept of Everesting is simple: choose a hill and complete repeats of it in a one ride until you have climbed a total of 8,848m – the equivalent height of Mount Everest.
If you're interested in taking your cycling to the next level in pursuit of personal goals or event results, get in touch with our coaches today.
Alongside her physical efforts, Fiona has also been putting in some hard fundraising efforts in a bid to raise £8,848 for charity. If you'd like to donate click here.