Staying motivated while training and racing is difficult when you're pushing yourself to your limits. When this happens to us it can feel like we're the only people with these thoughts and everyone else is finding it plain sailing, hitting all their goals without struggling.
Of course this isn't true, but it helps to shine a light on an often overlooked part of training, motivation and taking care of the mind as well as the body.
It is something that has come to the fore recently in the professional cycling world. Tom Dumoulin has taken an indefinite hiatus from professional cycling due to the mental strain that racing involves.
One Blackzone Coaching client who has gone through a similar experience is Alexander MacRae. Alexander used to race at a national level in the U23's in Scotland, achieving a top ten finish at the 2019 Scottish National Road Race Championships as well as several victories and podiums at regional races.
After achieving such promising results Alexander found staying motivated while training difficult and hung up his cycling shoes. Deciding to return to his childhood sport of golf, only to later come back to cycling newly invigorated and determined to build a professional career. We spoke with Alexander to discuss what led to these decisions and how Blackzone Coaching is helping him along the way.
Hi Alex, Thank you for taking the time to talk to us, could you give us some insight into what caused you to put your cycling career on pause?
This one is pretty hard to describe however I feel it was a mixture of things! When training full time it's sometimes hard to get the motivation to put in all the hours on and off the bike. It can be very straining, however you need to love riding your bike and have that special passion to get you through the hard periods.
I'd say I was near my fittest when I stopped, the full time cycling lifestyle can definitely put a stress on you mentally because it takes up a huge part of your life. It can also stress other areas of your life and that's what made me bring my career to an end.
You then switched to golf, with good success. What was the training like for golf in comparison to the time you put in on the bike?
After I stopped training on the bike I took back up the game of golf. It is very good for socialising and is just something I've always enjoyed playing since a young boy. I felt golf was similar but yet so different from cycling. The game of golf is now becoming more about fitness so I felt I definitely had that on my side plus I have major dedication to something I enjoy and I was certainly willing to put in the time practicing.
I managed to get pretty good again and even won a small club tournament and I was happy with that. I then took a break from golf to sort some other areas of my life and I just didn't return and it slowly fell away. With golf it's pretty similar to cycling as in if you want to be the best the more you have to practice and the better you become. I was practicing around 3 to 5 hours daily.
How long have you been back on the bike training now?
I did a few short 30 minute rides through December and I finally made my move just before the new year and messaged my coach Kevin. I've been training now full time since the 1st of January.
Since working with Kevin and Blackzone Coaching, what's been the best factor that has helped you get everything back on track?
Training with my coach Kevin Henderson is the best decision I've made since making a return. Kevin makes sure I'm doing the right training on and off the bike. Having trust and believing what your coach says is a massive factor for me and Kevin certainly gives me that.
I love the detail Kevin goes into for me and it really makes me improve that bit better so I'm super happy with how things are going.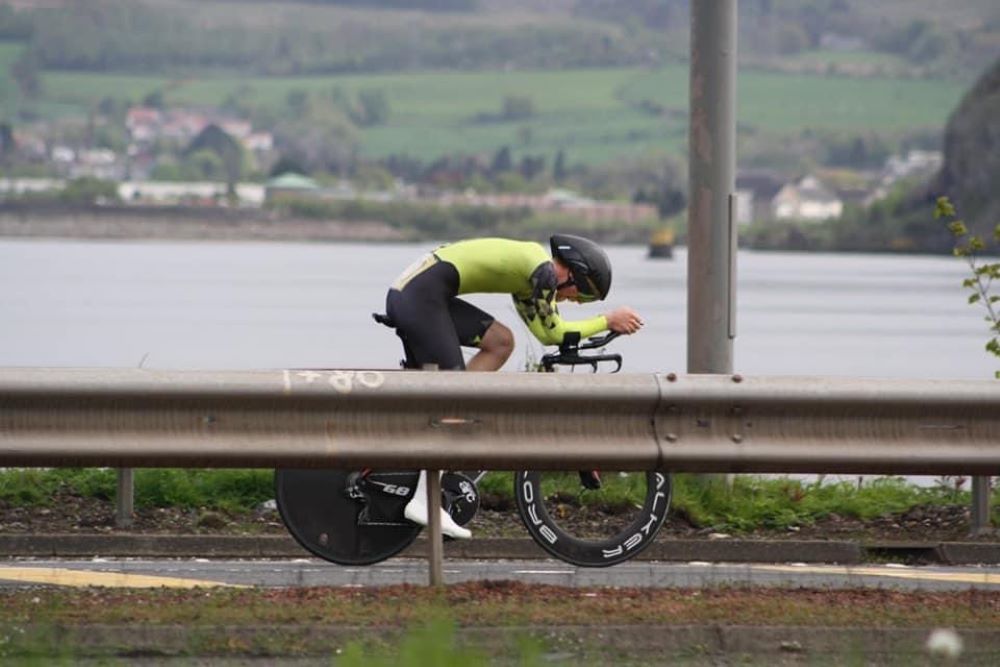 Having stepped away from the sport and now come back into cycling. What advice would you give to others who are struggling to find the motivation and drive needed to achieve their goals?
Staying motivated is always hard but does get easier when you're focused and working towards a goal. Staying focused for me is all about being on the ball. Trying to seek new ways to become better in any aspect of the sport!
I definitely set targets but only ones I truly believe I can achieve so that I'm fired up to train. The biggest thing for me was working a full time job and realising I didn't want to do that all my life and learning that the cycling pro lifestyle was for me.
What are you working on specifically at the moment in this early part of the year?
I am working on my foundation base until I can see that races are on the horizon. Hopefully it won't be long! I am concentrating on improving small things every week. Most importantly staying properly focused and being smart about all my areas of my training.
What are your goals for this season and the coming years?
Currently I'm getting back to solid fitness and looking to just improve as the weeks and months go on. I'm looking to get a few races under my belt and get some solid race results and numbers to follow.
My main aim is to turn professional. Myself and everyone around me knows it's very hard but I will do everything I can to do so!
Finally, two important questions… Firstly, what bike do you ride?
My bike is a Zerouno Skyline frameset kitted out with a full Dura Ace 9100 group set and Light Bicycle wheelset.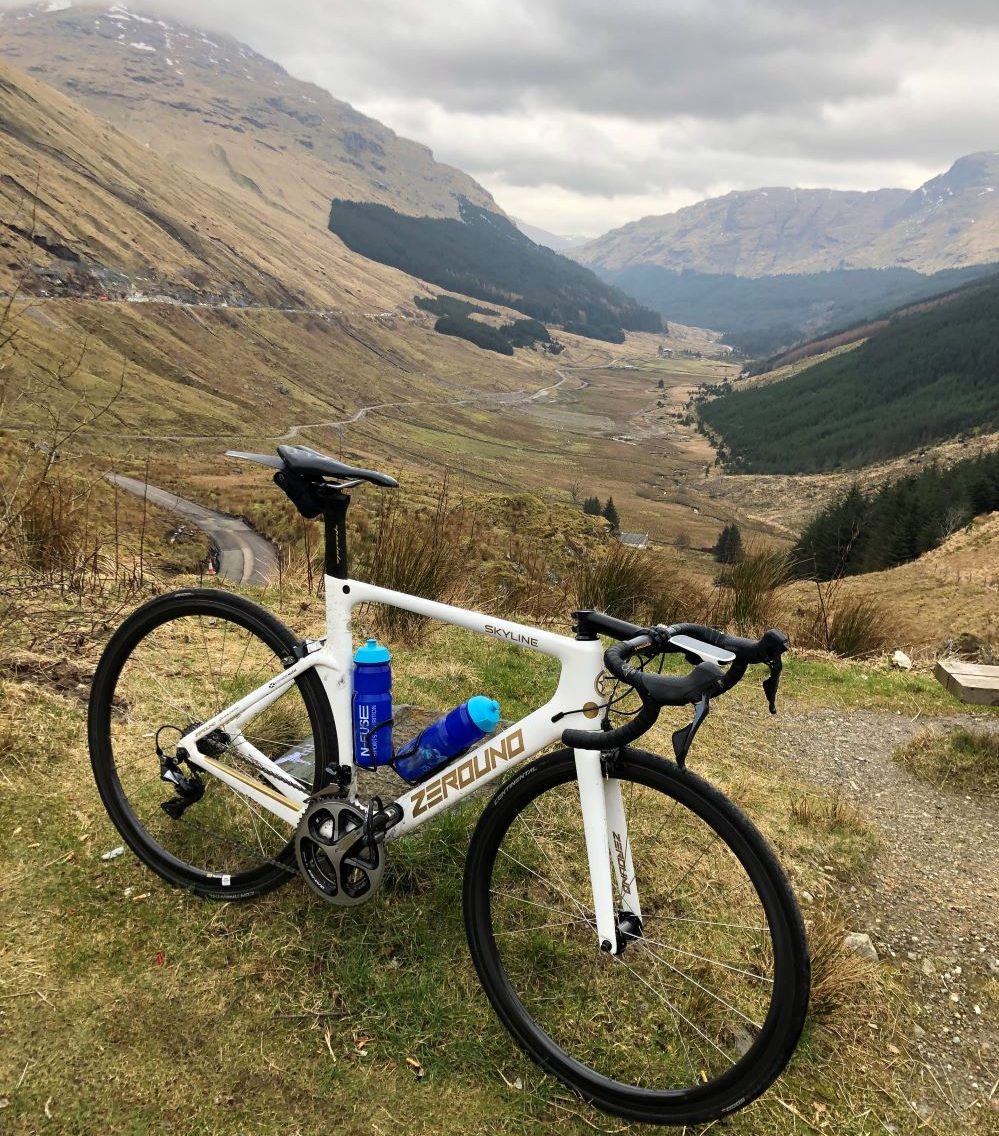 And last but not least, what are your favourite and least favorite (or most painful!) training sessions from Kevin?
My favourite session, and this one is very easy because I love doing it, is my Base training endurance rides. They allow me to ride a long distance through and around my favourite areas in Scotland!
My least favourite session has to be isolated leg drills with fast cadence. I can never really get a good rhythm and it hurts every time I do it!
Thanks for taking the time to talk to us, Alexander.
Here at Blackzone Coaching honing our athletes mental wellbeing is just as important as improving their physical performance. Unlike some coaching programmes we offer unlimited text and email contact as well as monthly or fortnightly phone calls. Making sure you're never left feeling unsupported.
To learn more about Blackzone Coaching and to discuss how a tailored training programme could make 2021 your best ever year in the saddle, get in touch.