I started training with Kevin in November 2018. I wanted help to try to improve my run off the bike in middle distance triathlon, as I felt generally OK with my swim and bike up to that point but my run was always painful, slow and really disheartening. I had never had any coaching before and had always considered myself a (below) average triathlete! I was really happy with Kevin's initial quick, business-like and professional approach and this really helped me stick with my new training plan.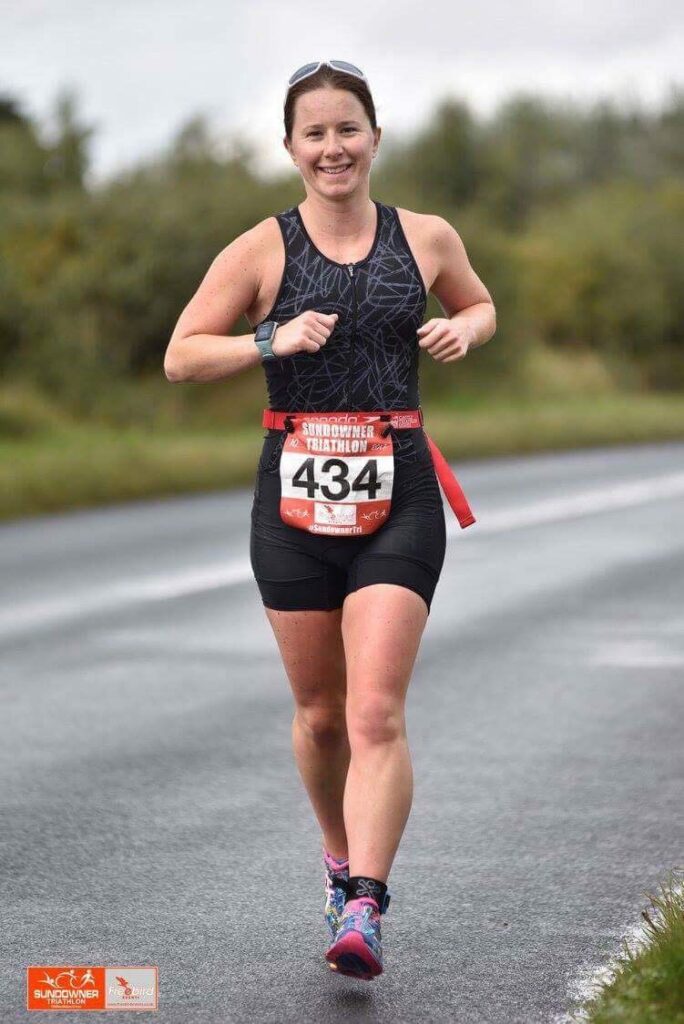 As the weeks progressed I really began to love the routine of my training programme; Kevin is really good at pushing you just enough, I have never been injured whilst working with Kevin. Workouts that were at the beginning of the training cycle eye-watering difficult, by the end of the month, were achievable which gave me huge satisfaction. I find Kevin's bike training particularly effective – using a smart turbo and Zwift in conjunction with Kevin's tailored interval sets saw huge improvements in my bike times over both standard and middle distance triathlon this year.
I am someone who tended in the past to over train with a lot of junk miles, however, with Kevin it felt like I was actually training less than I used to but with much quicker and more noticeable gains. This meant on my downtime I could actually relax and enjoy spending time with my friends and family without the guilt that I should be training more. Kevin is always on hand to help me and is lightning quick with responses on text, phone and email. I was so happy to take 16 minutes of my 2018 time at the Cotswold Classic triathlon this year and in a major twist that I did not expect I actually now enjoy running the most out of the 3 disciplines with my newfound confidence and fitness.
I absolutely love being coached by Kevin and the structure, support and confidence his training gives me. I have found the courage to sign up for Ironman Copenhagen in 2020 and with Kevin's help hope I can do the training justice.